St Lukes Primary school was one of 14 schools taking part in The Big Build – a public art instillation exploring what hope and celebration mean to the children of Newham. Find out more about the workshop here:
At St Luke's Primary School in Canning Town we ran two workshops, working with Year 3's & 4's to experiment with cardboard structures. These unique modular cardboard designs are from Netherlands-based Collective Paper Aesthetics. 
Helen Tarbuck, assistant headteacher at, St Luke's said: "The project is really clever, it had our students enthusiastically folding paper to create their geometric shapes into small 3D models, which then led them to work collectively to connect their small shapes to form their one large whole school sculpture.
"It incorporated lessons in maths, science, technology, engineering, and art rolled up in one.
A Year 3 student said: "I learned that it's good to be hopeful and to try my best. Our tower fell over, and that taught me that sometimes things don't work out the way you first thought. I also learned that I can just keep trying, I can just build it again."
Inspired by Newham's Year of the Young Person, the iOi worked with 100s of young people to bring their ideas to life across the borough. The children's vision were then brought to life by Danish born East Ham artist Anne Harild. They could be found in seven locations across Newham: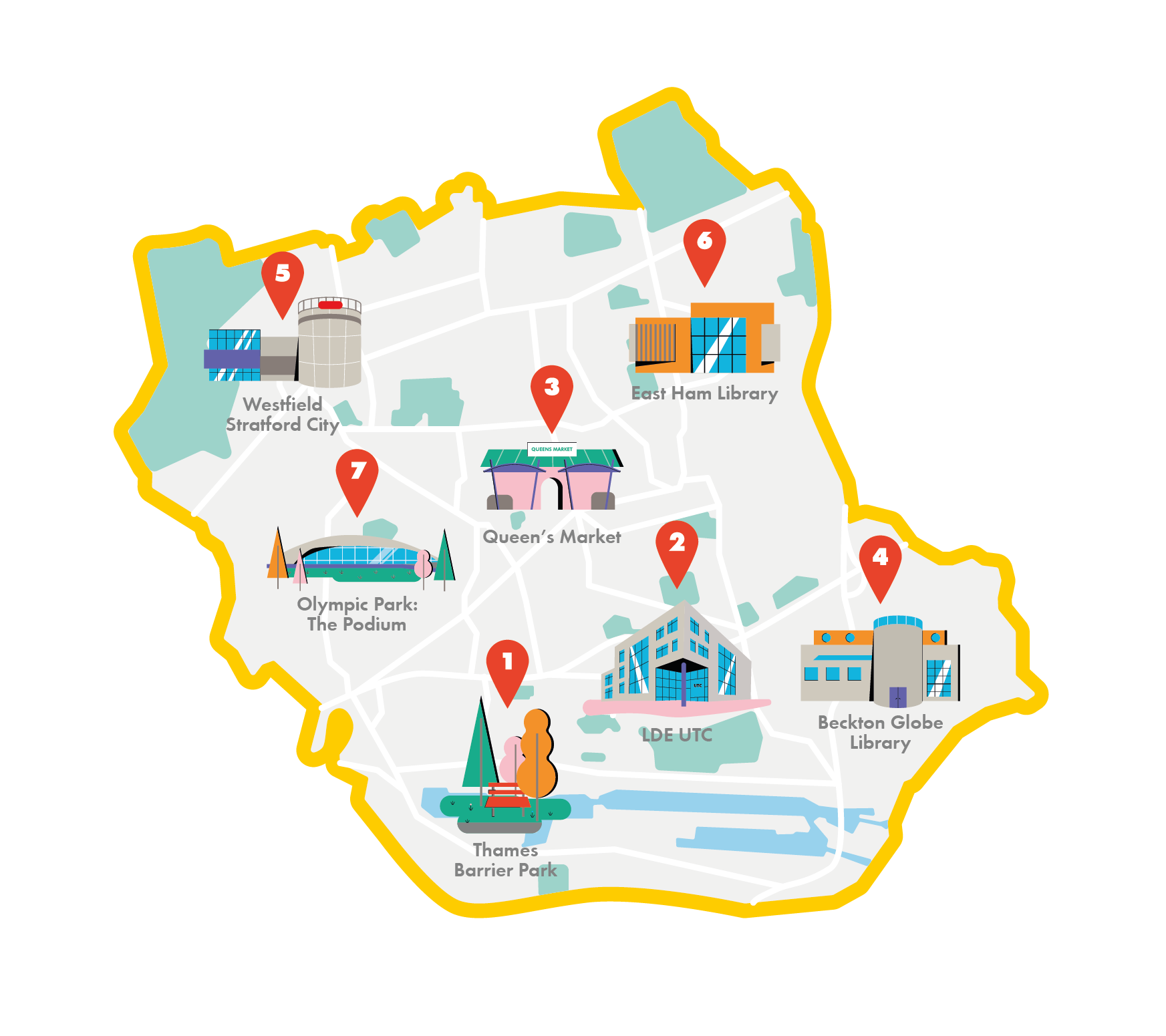 Can I get involved with The Big Build?
Families can pick up a mini activity pack to build your own sculptures at home, along with a map at some of the sculpture locations! But you can also collect these from local libraries or printed online at home.ioi.london here.
Share your mini builds with us on Instagram, Twitter or Facebook using #TheBigBuild 
Why Newham?
This exciting initiative brings much needed creativity to the heart of Newham, one of the boroughs hardest hit by the pandemic. Inspired by the Borough's 2021 Year of the Young Person, the sculptures aim to celebrate the extraordinary contributions of young people across Newham. Each sculpture  provides an opportunity for children and young people to design and build together in a symbol of collaboration and hope. 
Stay Up To Date
Sign up below to receive email updates on our events, news and campaigns. View our privacy policy for details of how your data will be stored and processed.