This month we're launching our iOi at Home: Flying Futures programme and our Switch the Docks residence. Both are the start of our long term relocation to Newham!
Why Newham?
Newham has the youngest and most diverse population in the UK. More than 40% of the 254,000 people living in Newham are under 25 years old and more than 100 languages are spoken locally. This means we'll have the chance to reach a diverse and growing population in London like never before.
Newham has also been one of the areas hardest hit by Covid-19, and with a growing digital divide we're keen to help nurture skill and wellbeing for the families across the borough. With the launch of iOi at Home and our Digital Lending library, we hope our programmes can address the growing digital divide amplified by the 2020 pandemic.
We're so excited to build imaginative spaces and creative experiences! Here's some more information about our new programmes and how you can get involved.
Flying Futures in partnership with Rolls Royce
For our first programme in Newham, we're inviting children and young people to tinker and experiment with movement! This iOi at Home programme will be running throughout the autumn, with free workshops and digital content for the home. Activities include 3D design, homemade wind tunnels and VR creations.
For those unable to access digital content in the home we will be supporting families through our Digital Lending Library. Alongside digital lending, we will also be hosting in person workshops at local iOi partner community hubs. If you can't come along, you can still get involved by using our free online resources, exclusive to Newham residents.
If you would like to be involved with our digital lending scheme, you can enquire by emailing imaginationlab@ioi.london.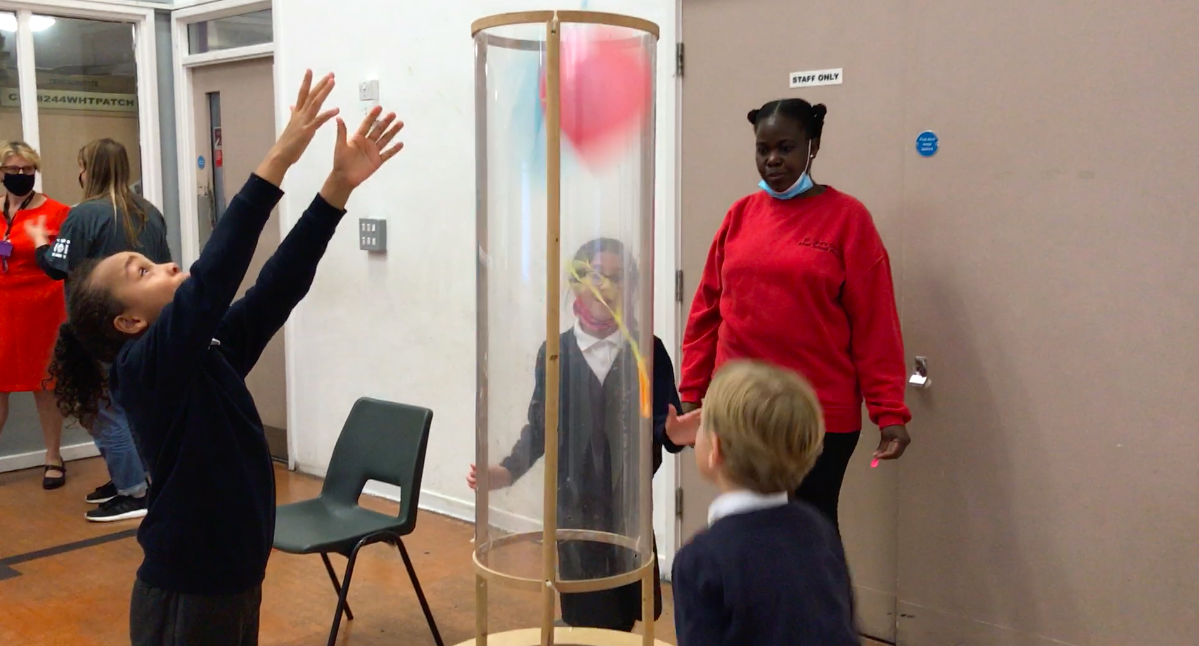 Switch the Docks funded by the Join the Docks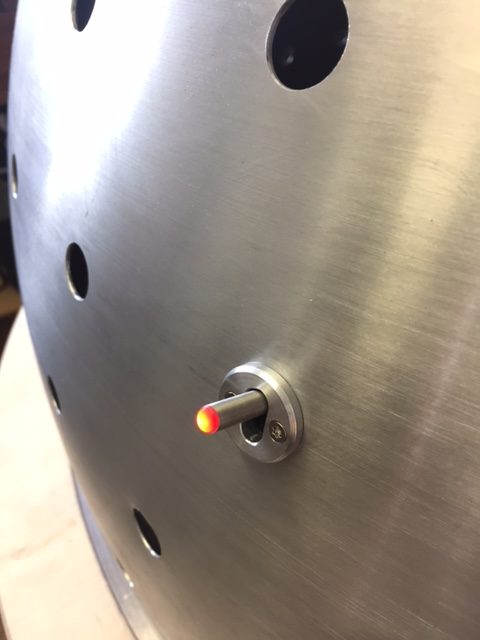 Switch the Docks is a research and development programme, funded by the Join the Docks festival. We will be working directly with communities in Newham to build an installation that uses inputs, reactions and triggers, to bring imaginative experiences to the Royal Docks.
Over the next few months we'll be working closely with families in Newham and Concept Shed, a creative engineering team who bought our Anemone to life in 2017. Together, we'll be developing and designing and prototyping an installation that will use buttons, triggers and switches to lead to exciting things! Sit on a bench and it could turn a light on. Flip a switch and hear the sound of a boat from over the docks. Put your foot down and it could lead to something too exciting to write in words!
We're excited to have received funding from the Royal Docks team to bring this prototype to life, and we're hoping it leads to a larger installation piece as part of the Join the Docks Festival in February 2020.
If you are a community group or Newham resident who wants to get involved, them email us at imagiantionlab@ioi.london.
If you're a partner organisation looking into sponsorship opportunities then there are a range of ways you can support the Institute of Imagination. We would love to work with you to find how you can make a real difference for children and families, in a way that means something to you. Please do not hesitate to get in contact with us: Stephanie Dittmer, Campaign Director at stephanie.dittmer @ioi.london or telephone on 020 7494 9153.
Find out about other ways you can support the Institute of Imagination: philanthropy trusts and foundations corporate partnerships volunteering iOi in action Imagination Matters
Stay Up To Date
Sign up below to receive email updates on our events, news and campaigns. View our privacy policy for details of how your data will be stored and processed.